AT 1003
Compact.
Zero emissions.



With its small size and easy manageability, our electric grinder meets the challenges of even the most demanding applications – saving both space and resources.
More
Experience the AT 1003
State-of-the-art technology meets compact efficiency.
With the AT 1003, grinding is easier than ever before. This is because this electric grinding machine is designed and ideally suited for use on underground and tram networks. Its small size and easy manageability are perfect for limited clearance profiles and tight curve radii.
With state-of-the-art technology and the absence of a diesel engine, it offers comprehensive occupational safety and environmental protection. This makes both the work and the decision to use it easy.
Touch the points on the machine and learn more about the modules and features of the AT 1003. Clicking on the arrows takes you to further views.
If you are interested or have any questions, please call us on +41 (0) 62 889 17 00 or write an email to info@autech.ch
Swipe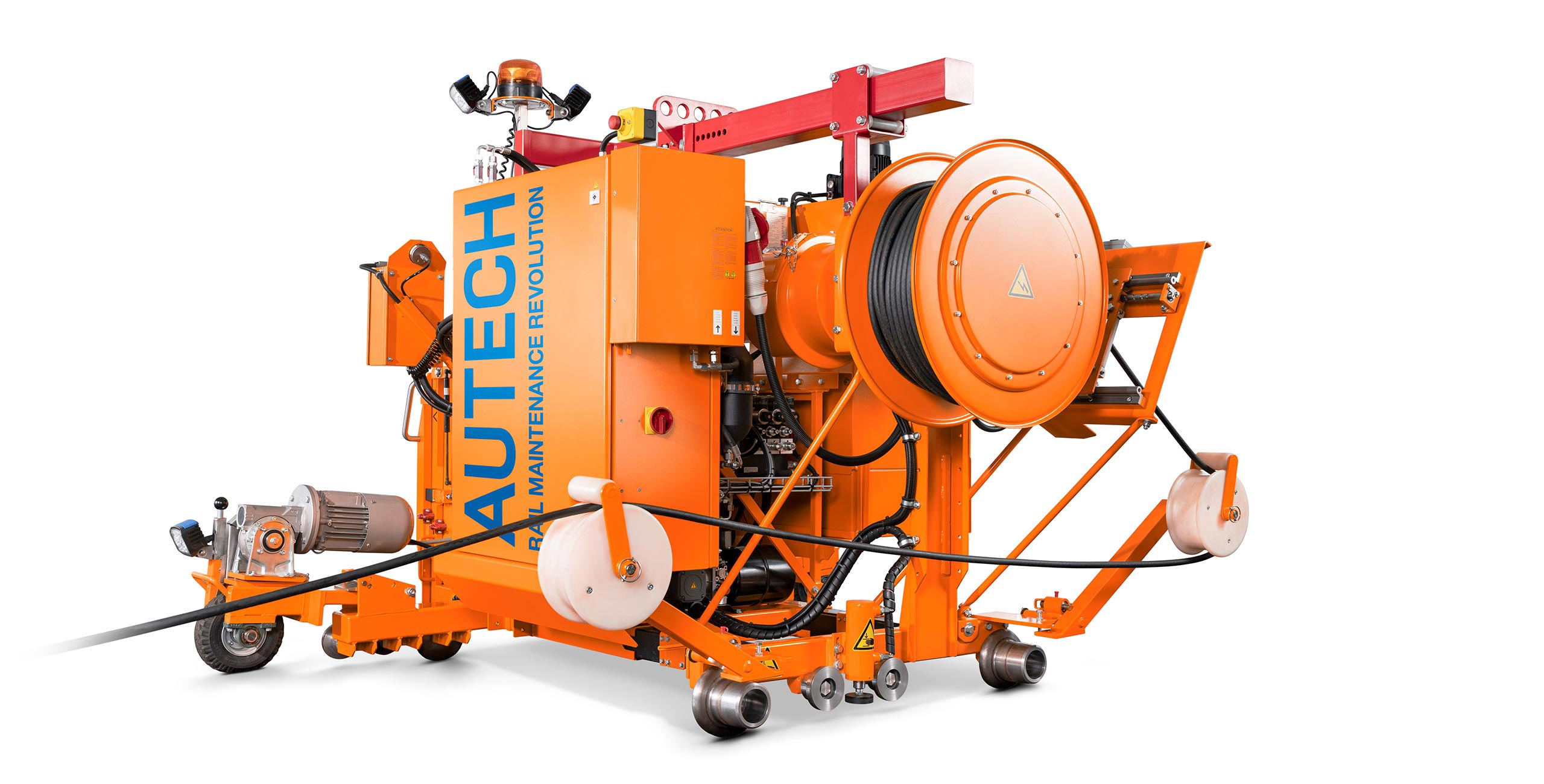 Swipe
Innovations from Autech AG
Discover our product portfolio.