AT 2200
Packs it all: equipment
and heavy-duty operation.



Self-sufficient and fast: our spacious two-way rail grinder is able to travel autonomously over longer distances, completing the job without compromise.
More
Experience the AT 2200
Fully equipped
for tough operations.
The powerful AT 2200 is always ready for action. With a Mercedes-Benz chassis as its base, it is suitable for seamless grinding maintenance that meets all quality and operational requirements. Its two cabs allow a smooth journey to the construction site, even at higher speeds.
With its well-designed installation space, the vehicle offers sufficient storage capacity to handle long-term work assignments. In addition, its integrated measurement technology provides the AUTECH Machine Control Supervision Software with the basis for supporting state-of-the-art infrastructure and asset management. In other words, it is exactly the right machine for operations where preparation is everything.
Touch the points on the machine and find out more about the modules and features of the AT 2200. Clicking on the arrows takes you to further views.
If you are interested or have any questions, please call us on +41 (0) 62 889 17 00 or write an email to info@autech.ch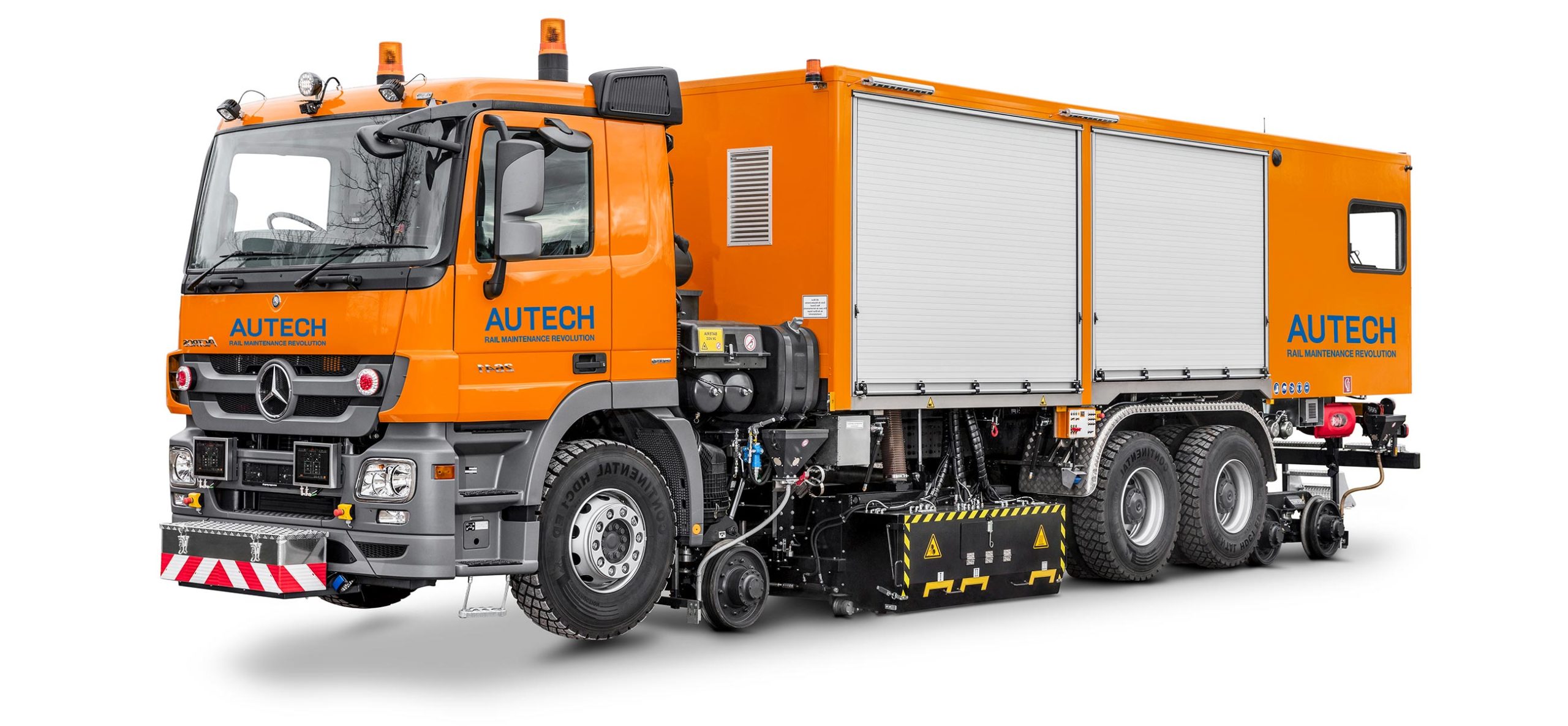 Swipe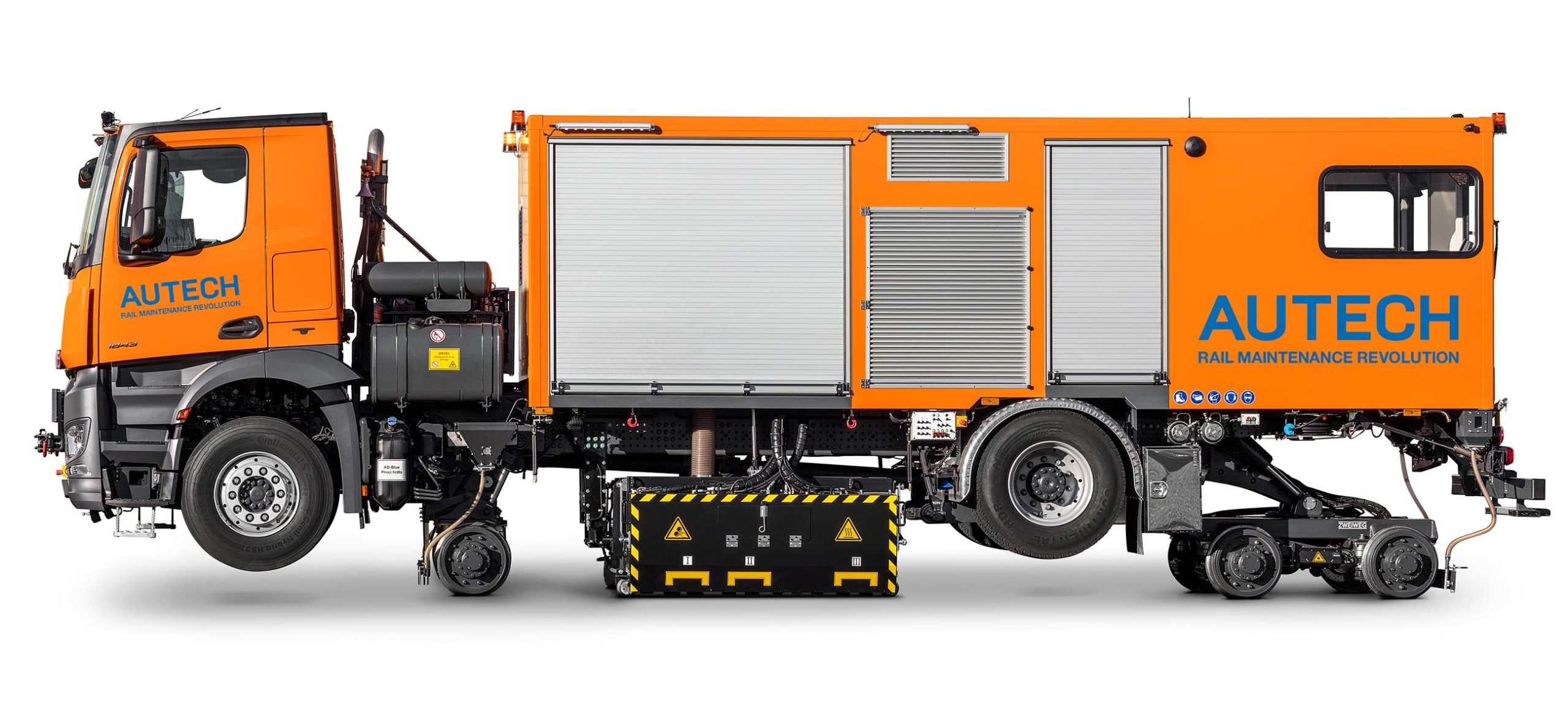 Swipe
Innovations from Autech AG
Discover our product portfolio.